File Viewer Window
Reference: Beyond FTP Toolbar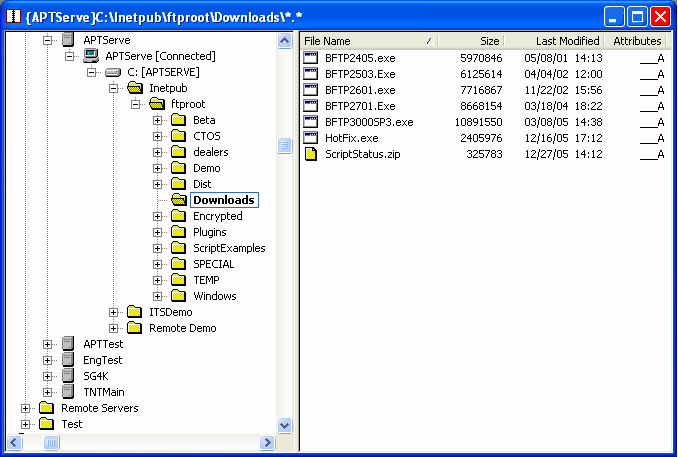 The File Viewer window provides navigation of remote and local file systems. The home display opens two of these windows. A more restricted version of this window is also employed in the Insert File Actions dialog. Each window consists of two panes: The left Address Book pane, and the right File Viewer File List pane. Each pane supports a context menu. Only the Address Book context menu is displayed above. All entries are shown as active for clarity.
Note: Beyond FTP running on Windows NT/2000 may not display the same drives that you can see in Windows Explorer. This is due to the fact that all file system access is provided by the installed Beyond FTP services. These services run under a separate security account from the foreground user. If this is the case, please refer to the tutorial entry Changing Startup Security on Windows NT/2000.
The File Viewer window supports a number of file system operations, as well as a Drag and Drop interface for generating file transfer actions. File transfers generated in this manner may be queued immediately or modified before processing. This depends on the setting of the Transfer Options.
Note: Some FTP servers may display incorrect information in this window. This may require the creation of a template, or other adjustments in the FTP address book entry. Please see the tutorial subject Troubleshooting Bad File Displays for suggestions on correcting this problem.